Community Recycling Center
The Community Recycle Center is located at 1000 East Sand Flats Road in Moab Utah. The phone number is (435) 259-3867. The center is open Monday-Tuesday, and Thursday 8:00 am to 5:00 pm and on Saturday from 8 am to 12:30 pm. The center closes for most federal holidays and July 24th for Pioneer Day (see the home page for a list of observed holidays). The recycling center was created in 1991 by a non-profit group known as Canyonlands Community Recycling. This wonderful group brought recycling to life in Moab Utah. Their hard work and dedication to the environment has made recycling a household word in Moab. In July of 2010, Canyonlands Community Recycling transferred the management and operation of the center to the Solid Waste SSD#1 so that they could pursue the goal of furthering education and recycling in the community

​
The Solid Waste SSD#1 picked up the reins of this operation in July 2010 and is committed to continuing, promoting and expanding recycling in Moab. At the Community Recycle Center, the District accepts a variety of recycling products and processes them for shipping to United States processing plants. Residents may drop off recyclables for free, commercial entities are charged a fee to offset the recycling costs. Product is stored in a staging area until enough is accumulated for processing into bales. A pricing and shipping contract is then negotiated. A primary goal of the District is to ensure that the Community Recycle Center is supported as much as possible by the sale of products. When the prices are not favorable, products may be stored on site or the District may make the unfavorable decision to not accept products, such as plastics 3-7.

​
A key District goal is to encourage the saving of resources by increasing the materials diverted from the waste stream: By 2017, the recycling rate was over 13 %, however the overall waste diversion rate for the District reached 23% because of the diversion of clean green waste at the Moab Landfill. The diverted material is chipped into mulch. Some of the material has been diverted into windrows with the first composting effort conducted in 2017 as a learning project. The District does have a permit to conduct composting operations at the Moab Landfill and will make another attempt in 2019. At the present time, the District has unscreened compost as well as mulch available for purchase. Due to personnel shortages and the global economy impacts starting first from China, the recycling rate has decreased as many commodities are no longer accepted for recycling as there are no reasonable markets. Efforts are underway to find markets or encourage REFUSE, REUSE and REPURPOSE instead of relying on recycling to reduce material into the local landfills.
Powered by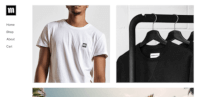 Create your own unique website with customizable templates.