Here is a downloadable document showing what we can and cannot accept at the recycling center.
Materials Accepted at the Community Recycling Center
​The Community Recycling Center accepts the following seperated out into categories:
Plastics
- #1
Plastic Threaded Bottles
ONLY! (with no caps)
- #2 Natural (milk jugs that are translucent or see through) - NO detergent, oil, or other "colored" number 2, NO white milk jugs (pigmented)
We are NOT accepting #2 colored or #3-7 or #1 clamshells. Do NOT bring to the center.
​Did you know:



There are 40 classes of plastics? Number 1 bottles (PET - Polyethylene terephthalate) and Number 2 Natural (milk) jugs (HDPE - High Density Polyethylene) have the highest value per ton for all plastics and the highest Greenhouse Gas (GHG) savings when recycled. The Society of Plastic Industries in 1988 developed a Resin Identification Code to identify some of the more common plastics used. The codes were quickly adopted for use in recycling. The RIN are as follows;
#1 PET or PETE - Polyethylene Terephthalate. Found in water and many soda bottles.
#2 HDPE - High Density Polyethylene. Found in Detergent Bottles and milk jugs. Milk jugs are considered, "natural" as no coloring or additional materials are added and therefore they are of higher value.
#3 PVC - Polyvinyl chloride. Most often found in plumbing but also shower curtains and some outdoor furniture.
#4 LDPE - Low Density Polyethylene. Outdoor furniture, food clamshells, shower curtains.
#5 PP - Polypropylene. Bottle caps, drinking straws, yoghurt containers, some Ensure containers, some items are compostable, many are not.
#6 PS - Polystyrene. Styrofoam containers, disposable cups/silverware, food containers.
#7 Other. Anything that is not a number 1 through 6, such as Polyester (clothing), Polycarbonate (glasses/contacts), Polyamides or Nylon (toothbrush bristles, socks), Acrylonitrile butadiene styrene (electronic cases for printers, computers and similar), Polytetrafluoroethylene or Teflon (non stick surface for frying pans), Polyetheretherketone (medical implants), and many more plastics.

Diverting one ton of PET water/soda bottles saves 1.02 metric tonnes of Greenhouse Gas (GHG) emissions.Recycling one ton of HDPE-natural saves .34 metric tonnes of Greenhouse Gas (GHG) emissions.

Plastic can only be recycled about one time and then it can no longer be recycled.
Papers
- Newspaper (Commercial Accounts only!) - We will no longer accept newspaper at the center from residents due to high contamination rate.
- Office Paper (copy paper or computer paper) - NO paper bags, NO envelopes/mail, NO cereal boxes or beer boxes or similar material
NO file folders, NO catalogs, NO newspapers or newsprint or advertisements, NO phone directories, NO magazines.
- Cardboard (corrugated only) - NO cereal, soda, beer or similar flat boxes, also called boxboard or plaster board
- Books (hard or soft bound). - NO catalogs, magazines, telephone directories.
- NO MIXED PAPER (catalogs, envelopes, junk mail, cereal boxes, cracker boxes, beer or soda boxes, kraft paper, magazines, books, etc.)
Did you know:
​
•The Egyptians began using papyrus which used reeds along the Nile River about 3000 BC
•The "official" invention of paper was in China around 105 AD. Before that silk, goat skins, papyrus, and stone/clay tablets were used for record keeping.
•The toilet paper roll was made in 1890.
•Toilet paper became tissue in 1907.
•The first paper towel rolls were made in 1931.
•Paper is made from evergreen conifers but can also be made from bamboo, cotton, jute, hemp, and other plant material.

One ton of clean newsprint recycled reduces Greenhouse Gas (GHG) emissions by 2.28 metric tonnes.
​One ton of office paper recycled reduces Greenhouse Gas (GHG) emissions by 1.95 metric tonnes.
One ton of corrugated cardboard recycled reduces Greenhouse Gas (GHG) emissions by 3.12 metric tonnes.
One ton of books recycled reduces Greenhouse Gas (GHG) emissions by 2.44 metric tonnes.

Paper can only be recycled about 4 times before it is no longer viable for recycling. BUT it might be good for composting in the future!


Tin Cans ONLY - NO to wagons, file cabinets, etc.
Did you know:

Approximately 100 million tin cans are used every day and recycling one pound can save enough energy to light a 60 watt light bulb for 26 hours or run a TV for 3 hours. One year of recycling steel would save enough energy to heat and light 18 million homes. Tin cans can be recycled over and over again. About 12.3 million tons of steel waste is generated in the United States each year and about 15.4% of the steel in the waste stream is recycled. Every day Americans use ​enough steel and tin cans to construct a steel pipeline running from Los Angeles to New York City and back again!

For every ton of steel cans recycled, there is a 75% reduction in energy consumption and the following materials do not need to be mined: 1.246 tons of iron ore, .697 tons of coal, and .059 tons of limestone

For every ton of steel cans recycled, there is 1.24 metric tons of GHG emissions reduced.

This does NOT include large piece of metal such as found in appliances.

​Steel can be recycled many times or as one song states, Over and Over and Over and Over again.
Aluminum Cans ONLY
Did you know:

This is the most recycled product and can be recycled and back on the grocery shelf as a new can in 60 days.

Recycling one ton of aluminum reduces mining of 4 tons of bauxite ore, saves about 14,000 kilowatt hours (roughly 40 barrels of oil), and reduces GHG emissions by about 8.60 metric tons.
​
NO to Aluminum foil and pans. They are prepared in a different manner and have other items to make them flexible, so they cannot be recycled with aluminum cans.
Glass
- Beverage type glass - NO windows or Plate Glass or Lightbulbs
Did you know:

•Glass is made from sand, soda ash, limestone, and cullet
•Glass is heavy and is being replaced by plastics for transportation
•Health concern addressed in 2017 by OSHA regarding Silicon Dust and resulting respiratory health issues. Silicon dust comes when glass is crushed into fine sand like particles.
​
One ton of mixed glass used at the Moab Landfill reduces Greenhouse Gas (GHG) emissions by 0.52 metric tonnes but sending the glass to Salt Lake City, the closest recycling plant, reduces emissions by only 0.28 metric tonnes.
This first picture shows the crushed glass spread over the material at the Moab Landfill. The morning sun makes the ground nice and shiny. The middle picture shows crushed glass that has been tumbled to smooth the sharp edges and can now be used in a landscaping plan. Colored glass added to concrete will tint the concrete or cement.
Powered by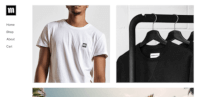 Create your own unique website with customizable templates.