Moab Solutions
​Moab Solutions is a volunteer group that promotes the benefits of the respect, rethink, reduce, reuse and recycle lifestyle through projects anyone can help with. The mission is to reduce and eliminate the waste of materials and human potential while nurturing the well-being of the natural world. Moab Solutions works to protect and restore natural areas, help the homeless help themselves, and promote the benefits of Respect, Rethink, Reduce, Reuse and Recycle practices.
Moab Solutions' website
has many helpful tips for living more sustainably. Moab Solutions also maintains the
moabrecycles.org
 site which contains information on recycling options specific to the Moab area.
Resiliency Hub (Formerly Canyonlands Community Recycling)
The mission of Resiliency Hub is to enhance well-being on the Colorado plateau by integrating infrastructure, ecosystems and economy. We provide education and practical opportunities to rethink, retrofit, and regenerate our community.
​
Resiliency Hub is the new name for Canyonlands Community Recycling which was the organization that started the recycling center in Moab in 1991. They now work towards creative reuse of resources in our community, helping minimize the impact the load on the recycling center and landfill and working towards a more sustainable community.

Their current programming includes the development and management of the CommuniTea Garden, hosting the Upcycled Art Party and Trashion Show, collaborating with various groups to promote waste reduction and creative reuse in our community.
Contact: resiliencyhub@gmail.com
Green Solutions (Private Enterprise)
Green Solutions offers curbside recycling pickup for residential and business customers in all of Grand County and currently serves more than 400 residential and 75 commercial customers. At this time, Green Solutions is unable to service Pack Creek, Thompson, Monticello, La Sal, or Green River. Pricing for residential customers is $13/month for one bin, more details on pricing options can be found here:
www.greensolutionsmoab.com/register/
​
Green Solutions takes all materials collected from curbside pickup to the Community Recycle Center for recycling. As such, Green Solutions works with the Solid Waste District to offer new services, but will not be able to collect any materials that are not accepted at the Recycle Center. Currently, Green Solutions is working on offering services such as residential composting and e-waste collection, but is not able to collect these materials yet. Green Solutions will continue to collect glass to be used for ground cover at the landfill. If someone in Moab will be able to use recycled glass in some type of value-added product, Green Solutions would collect glass for that purpose.
Monument Waste System (Private Enterprise)
​Monument Waste provides all residential trash collection for Moab residents located within city limits. Monument is currently looking into offering single-stream, curbside recycling pickup to Moab residents, but is not offering that service yet. Customers are able to order cardboard-only dumpsters. Scrap metal can be dropped off at Monument, and a fee may be charged.
Powered by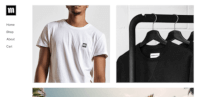 Create your own unique website with customizable templates.