ANNUAL HOUSEHOLD HAZARDOUS WASTE COLLECTION EVENT
The first Saturday in May has been designated for this event which in 2018 was May 5 from 9 am to noon. Monument Waste Transfer Stationwas the host site for this annual event.

There are no charges for residential generators, however any "donations" to help offset costs are cheerfully accepted.

Commercial, industrial, and institutional generators may contact the District's vendor directly to make arrangements for pickup of their materials. They are not allowed to participate in the event as they are not households (residential) generators.

Powered by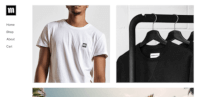 Create your own unique website with customizable templates.