E-Waste Collection
In the past, spring and fall collection events were held for e-waste collection. By popular demand, the district is now hosting a monthly turn in event on the second Saturdays from 9 am to noon. Due to the increased costs for this effort, the charge for disposal of e-waste is $0.30 per pound. Green Solutions has indicated they may assist commercial, industrial, institutional and residents to collect the e-waste at their doorstep and bring to the event. Individuals interested in this support option, should contact Green Solutions directly.
On the second Saturday of every month, from 9:00 am to 12:00 pm, the District will hold an E-Waste collection at the Community Recycling Center. All electronics and batteries will be charged at $0.30 per pound. The certified floor scale is used to determine the charges due. MeTech is the vendor that is handling the proper handling of the materials collected and sent to Salt Lake City.

In addition, fluorescent light bulbs (4 foot and 8 foot lengths), and CFL curly lamps are taken for a fee. (CFL - $1 each, 4-foot - $2 each, 8-foot - $4 each). We have mailers utilizing Veolia services for these items.
Please be responsible and recycle. Electronics are costly to handle so please be kind in paying for proper handling of the materials. Thank you!
As a reminder, electronic waste does not include hair dryers, coffee pots, vacuum cleaners, appliances (such as microwaves). Electronic waste is typically computers, office electronic equipment (PBEX phone systems), entertainment centers, moible phones, televisions sets, and related accessories (keyboards, cables, speakers, printers, fax machines, mice).
Powered by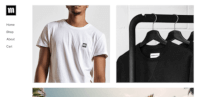 Create your own unique website with customizable templates.