This page is dedicated to helping people find the information they need. There are weblinks to pages with information, ideas and events. If you would like to have your information or link posted on this page please call the Solid Waste District office at (435) 259-3867 or send an e-mail to
mailto:gcswmss@gmail.com
The following is a list of recycling resources in Moab Utah.
​BATTERIES
Car Batteries:
Carquest Auto Parts -356 S. Main, 435-259-6101
http://www.CARQUEST.com
Chip's Grand Tire - 312 N. Main, 435-259-7909
Napa Auto Parts - 65 W 200 S, 435-259-7195
Rechargeable Batteries:
Royce's Electronics - 611 S. Main, 435-259-6630
Royce's accepts NiCad and nickel-metal hydride batteries.
They will also accept up to 10lbs of lead acid batteries.
Royce's recycles old cell phones and ink cartridges and the
revenue generated is donated to the Club Red Teen Center.
CELL PHONES
WabiSabi - 160 E 100 S, 435-259-3313
(phones are passed on to nonprofit organizations
and U.S. soldiers and also sold at the thrift store).
FOOD
Grand County Food Bank - 435-259-6456
The Grand County Food Bank accepts food donations
and welcomes volunteer help.
MISC REUSABLE ITEMS (NON-FOOD)
3 Sisters Heirloom Thrift Shop - 350 N 500 W, 435-259-4725
WabiSabi - 160 E 100 S, 435-259-3313
MOTOR OIL
Lube It Express - 655 S Main, 435-259-6435
PACKING MATERIALS (bubble wrap, & packing peanuts)
Canyonlands Copy Center - 375 S Main, 435-259-8432
Sore No More - 1101 S Murphy Lane, 435-259-5931
PLASTIC GROCERY BAGS
City Market - 425 S Main, 435-259-5181
(bin is out front between the propane and pay phones).
​PRINTER CARTRIDGES
Desert West Office Supply - 53 W 100 S, 435-259-5735
TIRES
Car Tires ($3 charge/tire)
Chips Grand Tire - 312 N Main, 435-259-7909
PAPER DRIVE MATERIAL NOW ACCEPTED AT THE COMMUNITY RECYCLE CENTER
The following items can be dropped off at the Community Recycle Center: magazines, catalogs, phone books, paperboard (cereal boxes etc),
brown paper bags, egg cartons, books (including hardbacks and textbooks), toilet paper and paper towel rolls, and wrapping/other packaging paper. Items are
trucked to Salt Lake City, where INTERWEST PAPER INC distributes the materials to areas that process each material type.
OTHER USEFUL RESOURCES
General Recycling Information -
www.moabrecycles.org
Green Solutions - 435-259-1088: curbside recycling for home or office.
www.greensolutionsmoab.com
Moab Area Travel Council Facility & Event Coordinator - 435-259-1340 - For ideas on minimizing waste at your event
Moab Solutions - 435-259-0910: Volunteer clean-up & recycling projects.
www.moab-solutions.org
Monument Waste Services LLC - 435-259-6314 - Cardboard collection for businesses
Resiliency Hub - 435-210-4996 - Education and Ideas
Triassic Industries - 435-259-4912 located at 2480 South Highway 191 in Moab or visit at
www.triassicindustries.com
- Takes tree branches and limbs
Powered by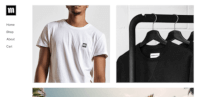 Create your own unique website with customizable templates.